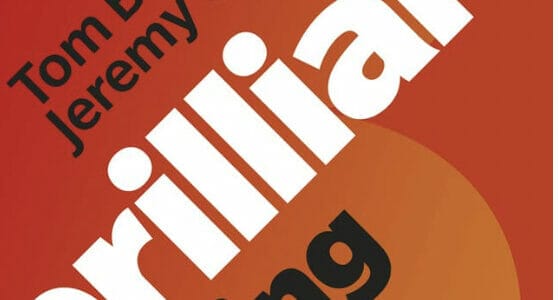 Here is the link to Amazon, we would have included the link to the publisher's website, Pearson, but they don't seem to be listing their own book, which seems a bit dozy surely?
Brilliant Selling, Tom Bird, Jeremy Cassell, reviewed
This book does pretty much what it says on the cover. It takes you through the nuts and bolts of what you need to do to actually make sales and get things over the line. We liked the illustrations, which did a good job of reinforcing the author's points. Some good ones about dealing with pushback from employees who say they are busy with admin, when they need to be dealing with actually selling things. Humour can work sometimes to make your points.
The authors tackle the nitty gritty well and drill down into what it actually means to sell well, how to deal with problems, how to raise profile, and how to keep going until it is either a done deal or you at least know where you stand. There are good flow charts to walk you through the process, and keep you focussed too on what you are trying to achieve.
We would put this book into the hands of people who are tasked with making sales for your company. It might not be sexy, but it is vital to the continued livelihood of your business! Worth reading.
More about the book
The world has changed, and businesses need brilliant salespeople not just to survive but to thrive. The modern buyer has become even more sophisticated, intolerant and price sensitive. Today's brilliant salespeople need to respond and not just react.
This updated edition of the best-selling book combines a focus on the core principles, skills and behaviours of brilliant salespeople as well as new content to meet today's challenges, including:
• How to influence more people more of the time
• Discovering what your customer really wants
• How to build relationships easily and effortlessly
• How to sell authentically
• Priorities in building your personal brand
• The key principles and 'how tos' of social selling
• Influencing in today's hybrid world
– and much, much more.
If you apply what you learn in this new fully updated edition you will be able to differentiate yourself as well as improve your sales results.
See more reviews here.
Article by [author-name] (c) Irish Tech News - Read full story here.