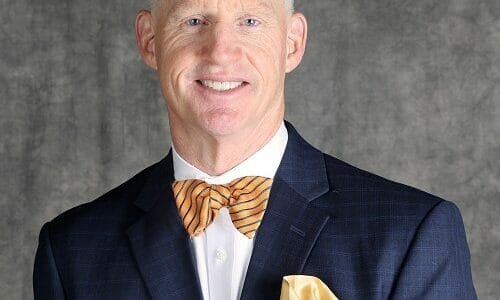 Dr. Gordon Jones is an Author, curator, and Investor. A former healthcare executive turned entrepreneur. With more than 30 years of digital innovation, entrepreneurship, and business development experience, Dr. Jones has founded and invested in a variety of projects and startups. Alongside his role leading the emergence of Thrivacy, he is the Adjunct Professor of Blockchain, Data Privacy and Self Sovereign Identity at the University of South Carolina.
Self Sovereign Identity through Thrivacy Wallet, Dr Gordon Jones
Jamil Hasan is a crypto and blockchain focused podcast host at the Irish Tech News and spearheads our weekend content "The Crypto Corner" where he interviews founders, entrepreneurs and global thought leaders.
Prior to his endeavors into the crypto-verse in July 2017, Jamil built an impressive career as a data, operations, financial, technology and business analyst and manager in Corporate America, including twelve years at American International Group and its related companies.
Since entering the crypto universe, Jamil has been an advisor, entrepreneur, investor and author. His books "Blockchain Ethics: A Bridge to Abundance" (2018) and "Re-Generation X" (2020) not only discuss the benefits of blockchain technology, but also capture Jamil's experience on how he has transitioned from being a loyal yet downsized former corporate employee to a self sovereign individual.
With over one hundred podcasts under his belt since he joined our team in February 2021, and with four years of experience both managing his own crypto portfolio and providing crypto guidance and counsel to select clients, Jamil continues to seek opportunities to help others navigate this still nascent industry.
Jamil's primary focus outside of podcast hosting is helping former corporate employees gain the necessary skills and vision to build their own crypto portfolios and create wealth for the long-term.
See more podcasts here.
Article by [author-name] (c) Irish Tech News - Read full story here.