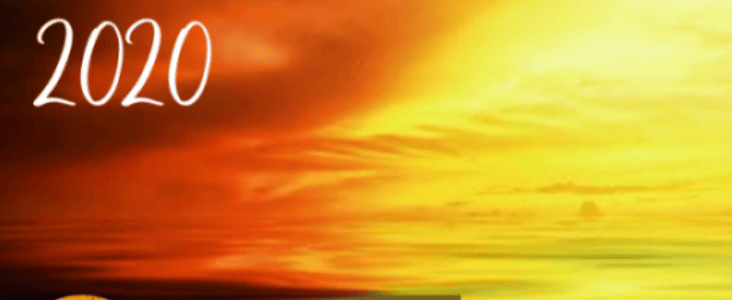 Update from the Swyft team.
To address questions for investors and newcomers looking into our project,  we will write a bit about what we are trying to achieve over the month of January and our vision for 2020 and how we think cryptocurrency  can disrupt markets.
Since the formation of SWYFT from the merge of SATC and BiFrost, the project team has been working diligently to develop a vision for the future of our ecosystem and how we think cryptocurrency can disrupt markets to benefit the general public.  This process has been difficult at times, since we've had to examine the very foundations of what we know about the current state of crypto and then apply some hard lessons that we've learned over the past two years.
We had general ideas about how we, as consumers, would want to use cryptocurrency, but the path from where we were as a project to where we want to go was not clearly in focus. The goal is to demonstrate how cryptocurrency will disrupt markets.
This self-examination process led to some unexpected revelations that have caused the team to pivot from the philosophy of a stand-alone boutique blockchain project to an ecosystem approach that leverages our strengths as a business team.  The highly technical detail of the blockchain infrastructure will be left to project teams with dozens of specialized programmers and millions in funding.
While we admire the teams building the foundations of blockchain technology, we feel that those projects lack the time or ability to properly apply those technologies to solving real-world business problems for consumers.  The vision of how to apply blockchain to help consumers is where our strength as a project lies. It is in this area where we have concentrated our efforts in the creation of the SWYFT ecosystem.
We are elated to share the following details of what we have been working on as a team.  This is the foundation that will pave the way to what we want to accomplish in 2020 and beyond!  Disrupting markets.
Activity levels are highly energized in developing infrastructure, writing content, road map / White-paper updates, a re-examination of the website design and a multitude of other actions to better delineate and differentiate SWYFT.
We intend to conclude the previously mentioned transformation no later than the 20th of January.  This transition will then lead to the the deployment of our new Eco system Model and culminate to the coin to token swap for this community by the end of January.
From Blockchain to Token Approach -Disrupt Markets
The idea of running our own island blockchain trying to compete with multi-million dollar corporations with dozens of developers creating and enhancing technology seems ludicrous.  In reality,  aside from a very small group of projects, Masternodes have done little to enhance the utility or scaleability of cryptocurrency systems.
Masternodes have been little more than a weak method to control supply by paying people to lock up significant amounts of coins in exchange for larger blockchain rewards.  This methodology to control supply has been a relative failure as Masternodes can be decommissioned at will and their collateral liquidated; most often to the detriment of the overall market.  The reason we are trying to find ways for cryptocurrency to disrupt markets.
The fact that SWYFT can replicate a Masternode type reward system within a tokenized ecosystem should force investors to question the very existence of the Masternode system .  This may be exactly why the Masternode blockchain space has been flooded with scams and failed projects over the past 2-3 years.
The scheduled Reward System built into the algorithm of the block chain leads us to be completely inflexible when it comes to controlling the ROI for price stability without a hard fork and wallet update. These challenges face all Masternode coins, since their outlook is completely estimated against a backdrop of market conditions and competitor advantages.
Masternode systems are also riddled with technical tasks such as checking and maintaining local wallets, ensuring VPS servers are running,  the VPS Server costs (often overlooked when calculating returns). This includes service provider server updates and scheduled maintenance, delayed frequency restarts while setting up new collateral when rewards allow.
The biggest concomitant factor against today's mobile orientated society is that it restricts investors to a local machine. This outdated approach moves in the opposite direction to the standards being set by most industries today. It's time to disrupt markets.
Considering the above,  becoming a completely mobile orientated tokenized business led to the thought processes and delivery points below:
STQ Takeover
The STQ takeover was a strategic move to increase the footprint, reach and expansion of the liquidity of our project for the entire coin community. This will exponentially grow the foundation of our reach as to the deployment of our vision for 2020.
By contributing to the improvement of the crypto market in general by orchestrating one of the largest and most significant takeovers of 2019,  SWYFT now has the ability to look inward at our business model.  Making paramount strides in creating a USP (unique selling point) for ourselves and Personal/Institutional Investors is our mission and intention.
ETA Conclusion of Coin to Token Swap (EST ETA JAN 2020)
Mobile SWYFT Wallet (IOS / ANDROID) Tokenized passive income
Everything we are delivering will now be based outside of a local computer and within a mobile orientated App. The SWYFT Mobile wallet will make it easy to deploy new smart contract additions, push out updates, push out notifications on news and make it an easier entry point to anyone coming into the market to earn a passive and a controlled ROI. It will also come with a lot of extended features to be touched on later.
The SwyftT token has been designed to still reward a passive income to all investors. This is paid out in two ways:
A Dividend type function where you will call your rewards monthly when announced from a smart contract redemption function (time frame restricted) within the mobile wallet. It is a simple call to have dividend rewards delivered directly to your wallet.
Unlike staking, which is a competition model against each block, this is a pure weight-distributed dividend for doing nothing but holding. It's important to note that dividends are paid by address, so if tokens are held on an exchange, dividends will not be available the the exchange account holder; providing a strong incentive to hold tokens in wallets instead of exchanges. Disrupt markets.
Written Waiting Platform EST ETA JAN 2020 (Redemption Fees apply <$1)
The second passive income method will be vesting contracts. Much like Masternodes, these will have a minimum collateral deposit, but with no maximum. Users get to choose the time frame of which they want to lock up their tokens.  Longer contracts paying an increased ROI. This will also give users flexibility to take advantage of several contracts at the same time, including leaving some in their main balance for dividends.
To make informed decisions about liquid availability, a dashboard will help you understand the expiry and volume of tokens released in any current month.  Plan what time frames to take advantage of.
While users will not have the ability to directly remove their tokens from the contract, they will have the ability to request a breach of the terms of the contract via the project dashboard. This however negates them receiving any reward other than their initial stake. The longer-term plan is to be automated and will RSS feed into the dashboard upon request and be completed within 7 days allowing others to understand the additional volume not represented on first view.
It's worth noting that the ROI dictated on contract acceptance is an exact representation of what you will receive; unlike Masternodes which rely on how many nodes are on the network and frequency of reward selection.
More information about Irish Tech News and the Business Showcase
FYI the ROI for you is => Irish Tech News now gets over 1.5 million monthly views, and up to 900k monthly unique visitors, from over 160 countries. We have over 860,000 relevant followers on Twitter on our various accounts & were recently described as Ireland's leading online tech news site and Ireland's answer to TechCrunch, so we can offer you a good audience!
Since introducing desktop notifications a short time ago, which notify readers directly in their browser of new articles being published, over 16000 people have now signed up to receive them ensuring they are instantly kept up to date on all our latest content. Desktop notifications offer a unique method of serving content directly to verified readers and bypass the issue of content getting lost in people's crowded news feeds.
Drop us a line if you want to be featured, guest post, suggest a possible interview, or just let us know what you would like to see more of in our future articles. We're always open to new and interesting suggestions for informative and different articles. Contact us, by email, twitter or whatever social media works for you and hopefully we can share your story too and reach our global audience.
Irish Tech News
---
If you would like to have your company featured in the Irish Tech News Business Showcase, get in contact with us at Simon@IrishTechNews.ie or on Twitter: @SimonCocking
Article by [author-name] (c) Irish Tech News - Read full story here.