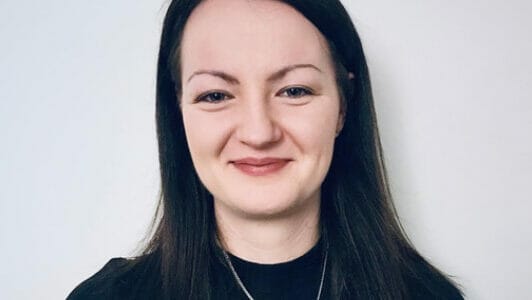 Have you ever sat down and really drilled out how to make your business more inclusive?  In this podcast Melanie Boylan and Sinead Daly have a fast paced chat on inclusion/culture/employee experience/sustainability and impact in fast-growth tech companies.  These are very much the topics discussed in the recent book that she contributed to called The Key to Inclusion.
CLICK THIS LINK TO LISTEN TO THE PODCAST:
This book isn't only to read but gives practical advice and guidance on how to implement as well and uses case studies and examples to help.  The whole mindset of inclusion has developed so much over the years and its time we become more of an activist in this field!
Sinead Daly is a leader who's passionate about helping fast-growth tech companies balance purpose, not just profit. As Director of Culture, Experience and Impact at Beamery, Sinead takes a leading role on areas that make a positive impact on people, communities and the planet.
Beamery launches impact and sustainability manifesto on equal access to work https://t.co/FI0l3he5rF #recruitment @BeameryHQ #sustainability

— Recruiter Magazine (@RecruiterMag) August 22, 2022
---
About Melanie Boylan
Melanie has been a Freelance Journalist on the Irish Tech News senior team since November 2016.  Her background knowledge in Space, Science, Sustainability, Climate Change, STE(A)M, StartUps/ScaleUps and Social Media has allowed for some great chats with some amazing podcast guests.
Would you like to get a monthly #newsletter from me without all the goble-de-gook about #socialmedia?

Then sign up below and you will get one each month winging its way to you! https://t.co/NeAr2lbBSe #womensinspire #irishbiz pic.twitter.com/5Lm03HLmno

— Melanie Boylan #MarketedLive (@STOMPSMTraining) August 28, 2022
Melanie also is a Social Media Trainer, Digital Marketer, Mentor, Speaker and separately Co-Founder of STOMP Social Media Training Ltd and The Monday Morning Marketing Podcast and Brand Ambassador for AgoraPulse UK and Ireland.
If you would like to learn more, please visit her LinkedIn profile: https://www.linkedin.com/in/melanieboylan/
Article by [author-name] (c) Irish Tech News - Read full story here.