The last 18 months have been a heck of a rollercoaster, and among the many aspects of life that have taken a blow, our trust in societal institutions and information, have been among those hit hardest.
Every year, research company Edelman conducts a massive, international survey called the Trust Barometer, examining public trust in government, business, media and non-government organisations – and in 2021, the results were damning.
With trust in these institutions already at an all-time low prior to the COVID-19 pandemic, this year's report cited an "Epidemic of misinformation" and a "widespread distrust of societal institutions and leaders around the world", facilitated by a "failing trust ecosystem unable to confront the rampant infodemic."
Trusting Businesses
With confidence in social media, owned media and traditional media suffering heavy losses, it's no wonder that as we seek to rebuild lives and businesses, we're looking for signs of resilience and recovery – and there is cause for hope.
Of the four institutions listed above, the survey revealed not only that business is the most trusted institution, but it is also the only one perceived as both ethical and competent compared to its peers (scoring 61 per cent for trust globally).
Why does this matter? Well, we know from psychological research that trust is critical to the flourishing and maintenance of happy, well-functioning relationships, and when viewed through the lens of business, it can contribute to greater customer loyalty, commitment and brand attachment.
What's particularly interesting is that trust in a business can even inoculate consumers against negative brand information, meaning that they're more likely to give you the benefit of the doubt when things go wrong. In a nutshell, when it comes to longevity and success, trust is the lifeblood of any thriving organisation.
The problem is that trust and credibility take time to establish and can be easily broken, resulting in disappointed customers at best, and at worse, a media shaming frenzy. So how can we build it? When it comes to establishing trust, we must also consider the role of reputation – what your track record says about your business, and what other people say about you.
To build a credible, trustworthy reputation requires patience, but of the many ways in which to enhance it, there are several that are particularly potent.
From treating your employees and business partners fairly and having a positive social impact, to conducting your business ethically and communicating a genuine, consistent brand identity, if a business can demonstrate that it has strong principles that it upholds throughout its ecosystem, it is likely to engender trust not only from its customers but also from the people who work for and within it.
Of course, this kind of trust and reputation-building also depends upon authenticity. Despite its proliferation as a buzzword, at its core, authenticity is about finding a good cultural fit between the values and norms of an organisation, and those of its people and customers. Most of us will know from experience that it can be hard to always live up to our values and that when we fall short, the resulting discomfort or cognitive dissonance can be so alarming that we'll go to great lengths to assuage it.
Shared Values
This is why, if an organisation can fulfil their promises and empower its customers to live up to the values they care about, not only will it build credibility, loyalty and trust, it can also result in what's known as consumer-brand identification. By seeing their own values reflected back at them, the consumer will develop a sense of 'sameness' with that particular brand, making them more likely to form an emotional connection that lasts.
This is also one of the reasons why so many purpose-driven brands are making such huge waves among Gen-Z and Millennial cohorts, whose appetite for meaning, fairness and integrity across all areas of life appear to eclipse that of preceding generations.
Whoever your target audience, and whatever your industry, it's clear that focussing on the core pillars of integrity, authenticity and trust will not only help to future-proof your business through greater brand attachment, commitment and customer loyalty, it will also enhance your resilience for the challenges ahead. Because one thing is clear: business as usual is dead.
Contributed by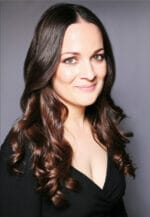 Nathalie Nahai, is the author of "Business Unusual: Values, Uncertainty and the Psychology of Brand Resilience", out Sept 3rd, published by Kogan Page
Prepared by Suzanna Hayek
Article by [author-name] (c) Irish Tech News - Read full story here.